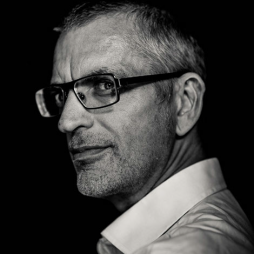 Biography
Tom Løyche is the founder of Change Maker and it's CEO. He is our idea driven leader who makes opportunities of the reality and the reality of possibilities.
Tom is the man you are looking for a natural and safe guidance, for the visions and focus, and at the same time that creativity should go hand in hand with structure. He is also brilliant at taking care of new issues and contacts. Tom genuinely cares about friends and people in the contact network of Change Maker.
Tom about Tom:
"As a consultant, I see that my main task is to create an optimal structure for companies and organizations, which facilitates motivation, communication, innovation and ideas. I have also worked with leadership and organizational development with Lexicon, the school of Glöstorp, the Institute of Technology in Blekinge."
"I build courses. New concepts which are adapted and tailored to the needs and demands. Which are based on the Kaos Pilots' action-learning pedagogic. I would like to develop new – and then forward to others, who are better to put it through. I am a good motivator, I have my finger on the pulse – and I am old enough to see behind the trends and find the quality. I'm in the so called crystallization stage, where few but important doctrines – which works for me – are coming through. There are many things I haven't the strength for. But that I can do I do well. I want to help you to become better of what you can."
Contact me at + 46 (0) 703 513 437, tom@changemaker.nu