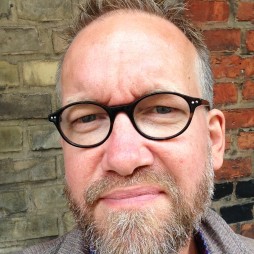 View posts by Per
Biography
Per Myrén is head of development and a training manager at Change Maker AB. He is a typical jack-of-all-trades.
Therefore, he fits perfect to do pre studies, manage start-up and implementation, but also to continue the administration of programs and projects. One of his strengths is to make people know each other quickly and work more effectively together. You can entrust him everything and know that it will be handled well.
Per about Per:
"I work with continuous assessment and improvement of project / training and learning processes. It's given me a solid experience of learning both practical and theoretical, of the quality assurance and development. I have worked with companies and universities, qualified vocational educations, secondary and high schools."
"As implementers of vocational educations, I have a good insight into the collaborations problems and possibilities between companies and schools. I know how to work structured for success."
"I have more than fifteen years of entrepreneurial experience and practical leadership in the education sector, both private and public. I am aware of what it means to work together with specialists in other skills than mine."
"As leader, I look after that specialists get clear limits – they know what they need, I concentrate on process and the objectives."
Contact me at + 46 (0) 709 692 452, per@changemaker.nu